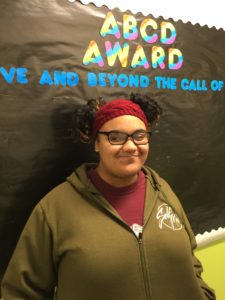 December's ABCD Award Winner – Elaina
Elaina has gone Above and Beyond the Call of Duty!!!
Elaina was selected by the staff to receive this award because of the positive feedback received from her service location!
"It has been reported to the healthcare instructor that Elaina has been extremely pleasant and dependable at her service site. The coordinator at Good Samaritan Hospital has stated that she really looks forward to Elaina's shifts because of these qualities she's displayed. "
Way to go Elaina!!